Start a path to a brighter future with EMDR therapy.
EMDR therapy specialist in Orlando, Florida.
Addiction
Address the underlying issues that can lead to self-medicating.
Anxiety & Depression
Recover the motivation, perspective, and joy you once had in your life.
Athletic Performance
Address the mental barriers that prevent you from performing your best.
Auto-immune Disorders
Often times  symptoms  start after a traumatic episode.
Childhood Trauma
Processing painful memories can help fight chronic diseases people develop as adults.
Child's Behavior
Underlying emotions can drive anger when we don't have the skills to express them in a healthy way.
LGBTQPIA+
Social disconnection and discrimination can lead to depression, anxiety, and thoughts of  being broken and unworthy.
PTSD & Complex Trauma
U.S. Department of Veteran Affairs recognizes EMDR therapy as an effective treatment.
Self-Esteem & Confidence
Feelings of insecurity & self-doubt often come from our individual experiences.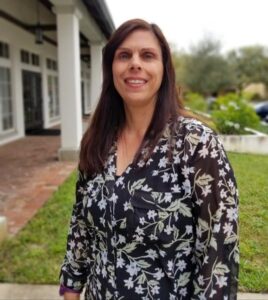 Hello! I'm Jenna Burton
Licensed Mental Health Counselor and Certified EMDR Therapist
When we live in uncomfortable mental states like anxiety, depression, regret, sadness, or anger, our brains may not be functioning optimally. 
EMDR therapy is well known for its success healing PTSD, complex-trauma, anxiety, and depression. EMDR therapy is also used with athletic performance enhancement, migraines,  mood disorders in children and adults, autoimmune disorders, childhood and attachment trauma.  EMDR Therapy is effective for clients of all ages.
What is EMDR Therapy?
We will all likely experience some level of trauma in our lifetime.  Trauma is a threat or a bad experience we are not prepared to handle.  Bullying, discrimination,  toxic relationships or work environments, and other societal pressures, are just a few events that can be traumatic and lead to physical and emotional pain.
 Lingering memories of the event(s) can wreak havoc in all aspects of our lives for years after. EMDR therapy addresses that memory processing function in your brain so you can be in the present, and move forward with your life.
Contact Me
Ask a question or book free consultation below.
For emergencies call 911 or visit your nearest hospital
235 Maitland Ave S
Maitland, FL 32751